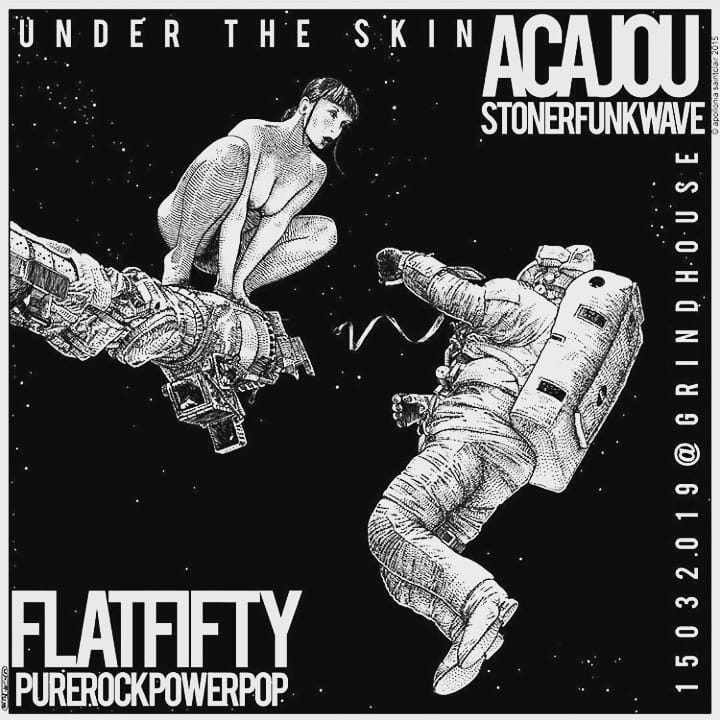 VENERDÌ 15 MARZO – ORE 22:30
ACAJOU – NUOVO ALBUM UNDER THE SKIN RELEASE PARTY.
Quando si parla di band fondamentali per l'underground padovano non si può prescindere dagli ACAJOU: stoner band nata nella prima metà degli anni 90, caratterizzata da suoni mastodontici e live mozzafiato, ora contaminata da riff funk, atmosfere new wave e ritmi dance. Oggi la band ha scelto di presentare il proprio ultimo lavoro, Under The Skin, sul palco del Grind House Club.
Ad aprire la serata, graditissime ospiti, il ritorno delle Flat Fifty e del loro particolarissimo ed energetico groove tra Franz Ferdinand, The Hives e The Kinks.
A seguire, DJ set a tutto rock all night long.
YOU NEED TESSERA AICS
Evento FB: