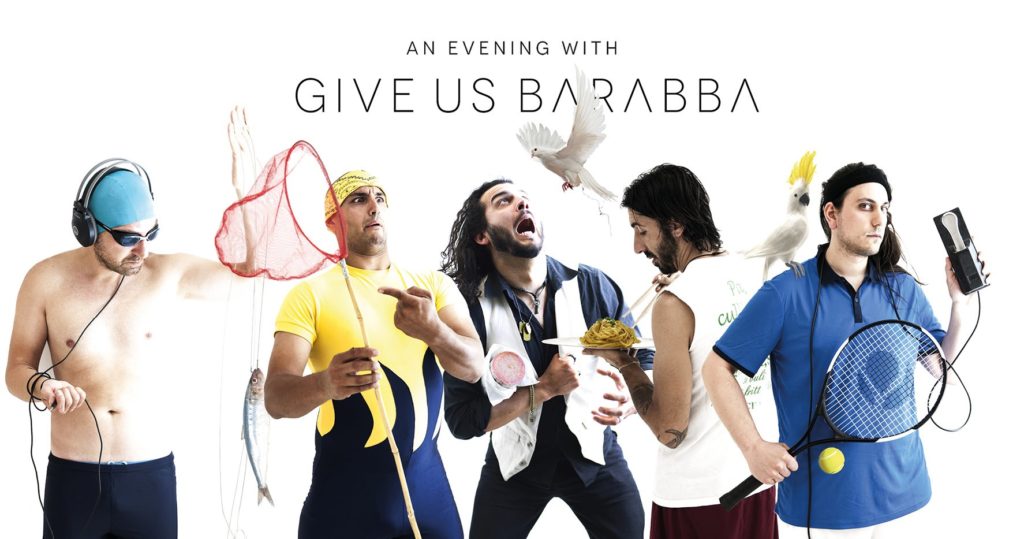 SABATO 5 OTTOBRE
GRIND HOUSE CLUB PRESENTS:
AN EVENING WITH GIVE US BARABBA
Dopo una lunga parentesi estiva dedicata alla composizione del nuovo album, i Give Us Barabba tornano live con il #SadomasoTour per un appuntamento speciale: "A Dinner with Give Us Barabba".
Sabato 5 Ottobre 2019, presso il Grind House Club di Padova (PD), i Give Us Barabba tornano sul palco!
AFTER SHOW DJ SET:
da questa stagione nasce un fiQissimo format che abbraccia tutto il rock in maniera ruvida e cattiva ed allo stesso tempo sfavillante e briosa.
ROCK AS FUCK
console: Andrea Disa Disaró
[dai Nirvana ad adesso….as fuck]
dancers:
Cecilia Lili – Lilyt
Ilaria Dal Maso – Stashed Ember
Rimani collegato ai canali ufficiali dei Give Us Barabba per conoscere tutti i dettagli! Non mancare!
ingresso live euro 8
ingresso party dancefloor Up to you
you need tessera AICS
#GiveUsBarabba #GUB #AvantGarde #Rock #Metal #Progressive #Regressive #NonSoCosaFare #EventiStasera #ConcertiPadova #ConcertiVenezia #MusicaDalVivo #RockPadova #RockVenezia #MetalPadova #MetalVenezia
Evento FB: