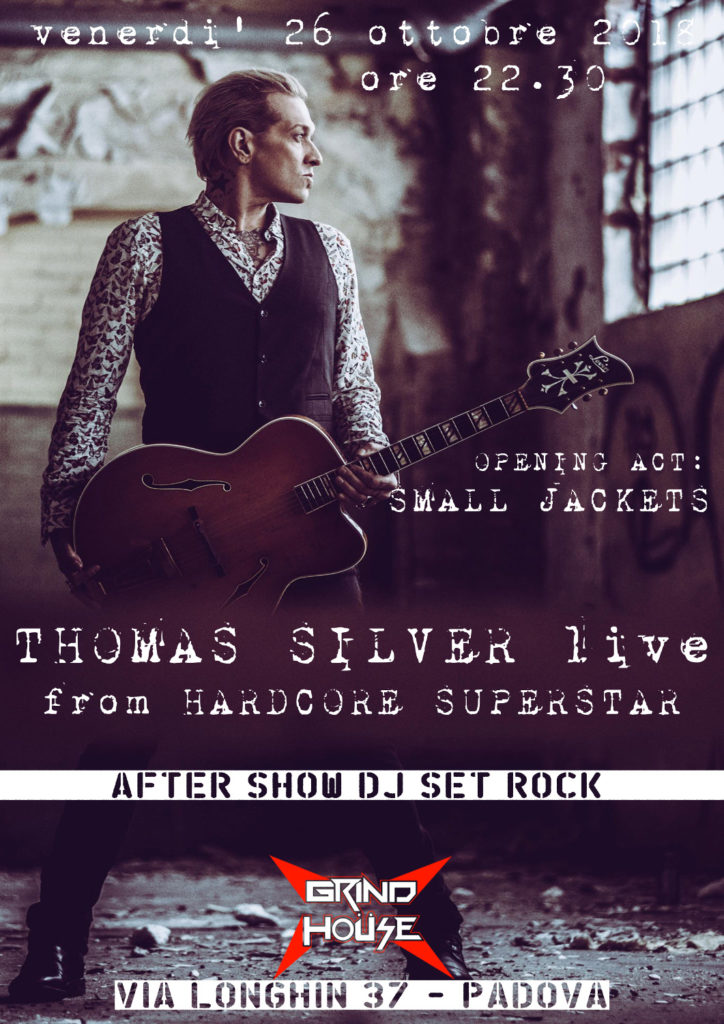 Venerdì 26 ottobre @ Grind House Club
Grind House e School of Rock tornano a collaborare, ed ecco arrivare anche in Veneto Thomas Silver!
Personaggio di spicco della scena sleaze/rock europea, chitarrista fondatore e songwriter degli Hardcore Superstar, autore di hit mondiali come "Someone Special", "We Don't Celebrate Sundays" e molte altre! Sarà uno show unico dove verranno eseguiti estratti dell'album in prossima uscita "The Gospel According to Thomas" e brani che ripercorreranno la sua carriera come non li avete mai sentiti!
Ad aprire le danze i veterani della scena rock'n'roll italiana, i furibondi Small Jackets.
INGRESSO EURO 10
RICHIESTA TESSERA AICS
pre e post show:
Rock – Hard Rock – Heavy Metal dj set
a cura di Mario Tio e Chelli.
Evento FB: