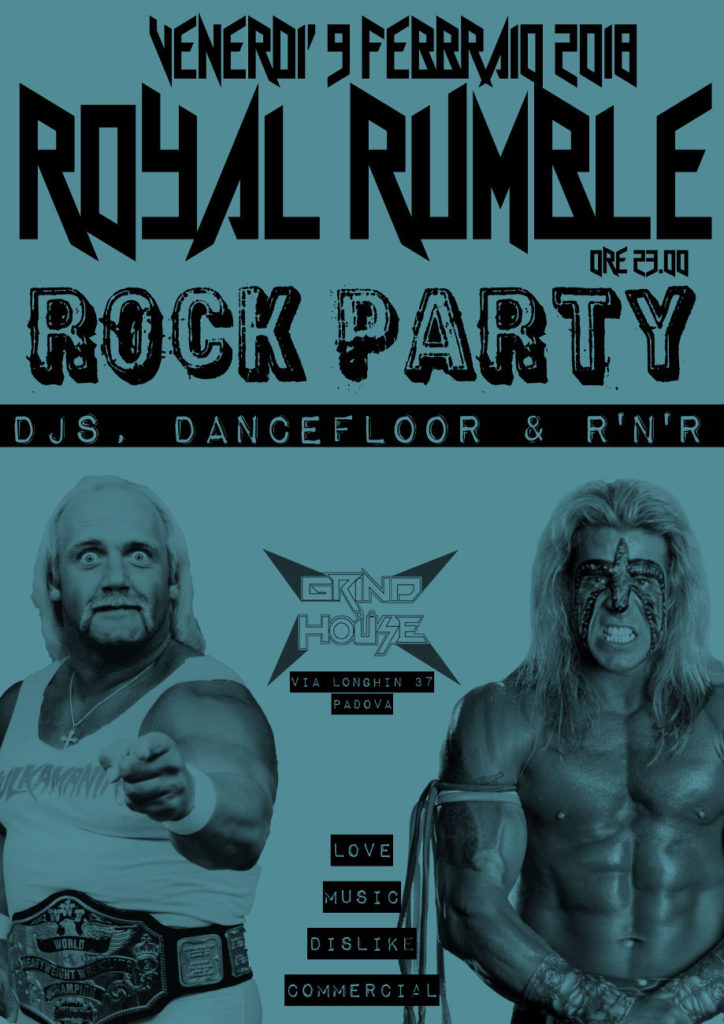 VENERDI' 9 FEBBRAIO 2018
ROYAL RUMBLE
ROCK PARTY
@ Grind House Club
Una serata di qualche settimana ci siamo ritrovati da un amico e abbiamo fatto un salto nella giovinezza e nella spensieratezza e abbiamo guardato la Royal Rumble….che per chi non lo sapesse è un tutti contro tutti nel wrestling molto spassoso.
Inevitabilmente ci sono tornati alla memoria Andre The Giant, Hulk Hogan, The Ultimate Warrior, Macho Man, Undertaker e molti altri….
Cosa accomuna tutti questi lottatori….il rock delle colonne sonore della loro entrata in scena…e da qui (con abbastanza birrette in corpo) abbiamo pensato a questo evento one shot – one kill.
Una bella seratina dancefloor tutta dedicata all'hard rock & hEavy metal!
FREE ENTRY
you need tessera AICS