A poche ore dalla serata Dub di marzo una bella infornata di eventi nuovi per voi, fra marzo ed aprile! Vediamoli velocemente, visto che alcuni di essi sono ancora in via di definizione finale…
Iniziamo dal nuovo episodio di martedì cinico, il 29 marzo il format satirico/late show inventato dagli instancabili Jake F. Aces ed Edgar Masters a base di cabaret, satira e chiacchiere con un ospite rilevante, scelto di volta…per questo round tocca a Christian Iansante storico doppiatore cinematografico italiano (sua la voce di Bradley Cooper, fra le molte) che ci delizierà con il suo vissuto…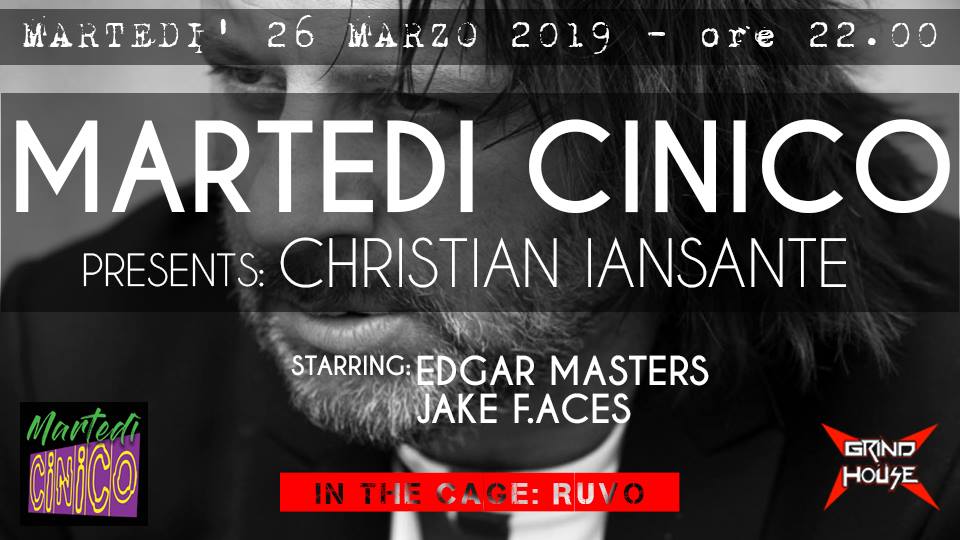 Martedì Cinico #6: Christian Iansante – Martedì 29 Marzo
Passiamo poi a un evento privato, a cui è necessario iscriversi: La Nuit des Femmes, il 29 marzo., una serata kinky molto esclusiva. Dettagli per eventuali interessati nell'evento.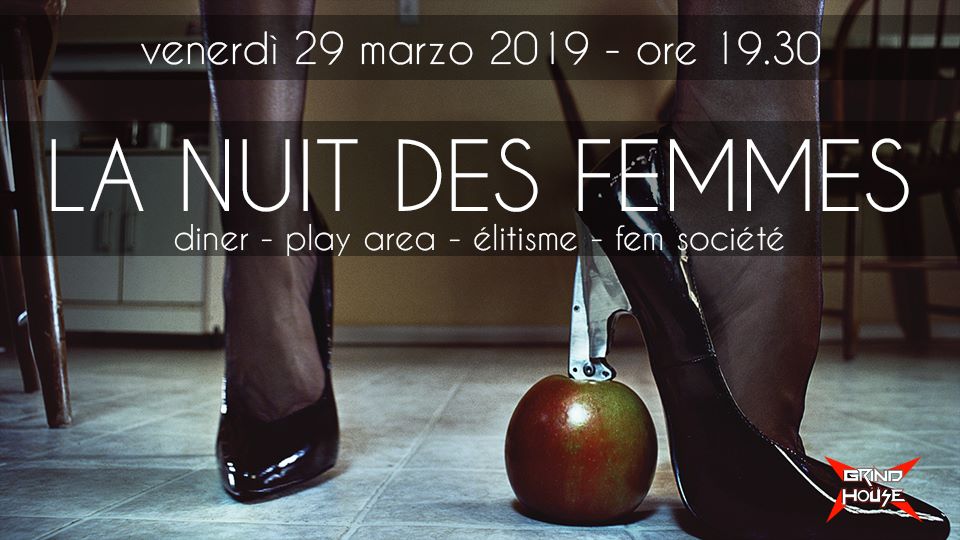 Nuit des Femmes – Venerdì 29 Marzo
Giungiamo così agli eventi di aprile…memori del festivalino dell'anno scorso (che ha visto Nerorgasmo, Trevor and the Wolves, e 0kills fra i gruppi principali) abbiamo deciso di chiamare dei veri assi per il mese di aprile. Per ora abbiamo fissato:
Queste due date sono confermate ma ancora in via di definizione finale: seguite sito e pagine facebook ed instagram del locale per restare aggiornati! A presto!