Siete pronti al sabato più scuro di tutta l'estate? Il 22 si terrà presso da noi il festival black metal LIBERATE I LUPI organizzato con gli amici di Padova Estrema. Headliner della serata saranno i rinomati Whiskey Ritual.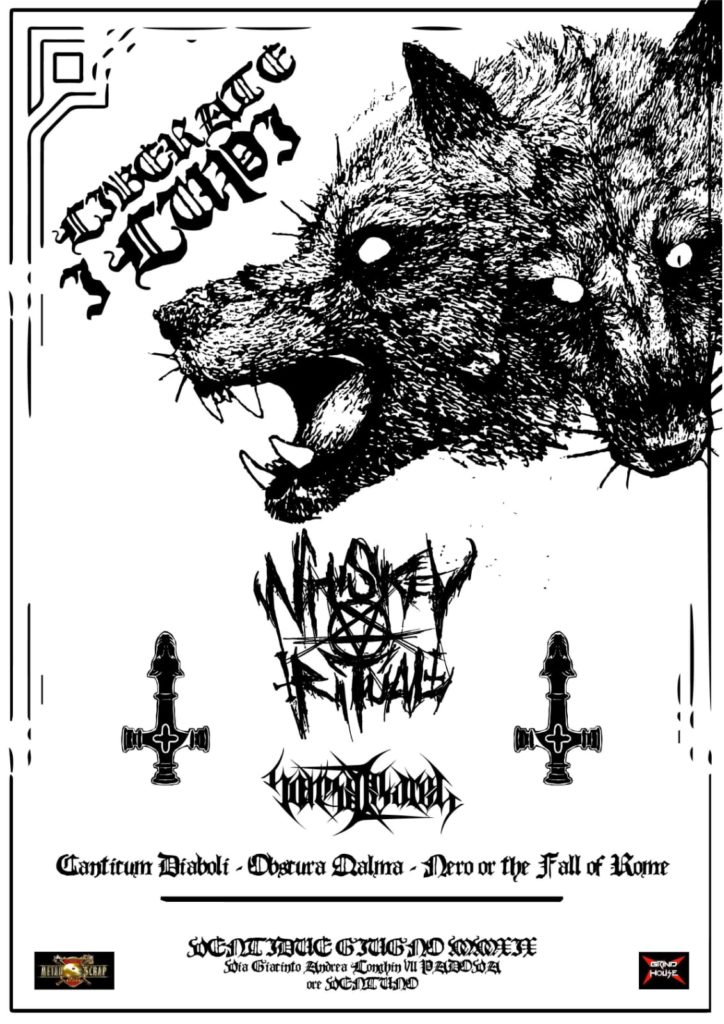 Padova Estrema: Liberate I Lupi – Sabato 22 Giugno
LINE UP:
Whiskey Ritual  (Black and Roll da Parma)
HOMSELVAREG  (Black Metal da Como)
Nero or the Fall of Rome (Black Metal da Verona)
Canticum Diaboli (Black Metal da Treviso)
Obscura Qalma (Symphonic Black Metal da Mestre)
Apertura porte ore 21, inizio live 21.30.
Non perdetevi però i nostri prossimi eventi! A breve annunceremo anche l'extra date di Das Lust, per il primo sabato di luglio. Si chiamerà…Fetish Bea(t)ch. Restate sintonizzati!
Prossimi appuntamenti