Cari amici e Grinders, per questa settimana  abbiamo per voi in serbo due piatti davvero caldi, per due generi che hanno segnato il locale da anni: il metal e l'EBM. 🙂
Per il primo, avremo una gustosa selezione di gruppi di metal estremo (black, death, thrash) per venerdì 12 curata dagli amici di Padova Estrema: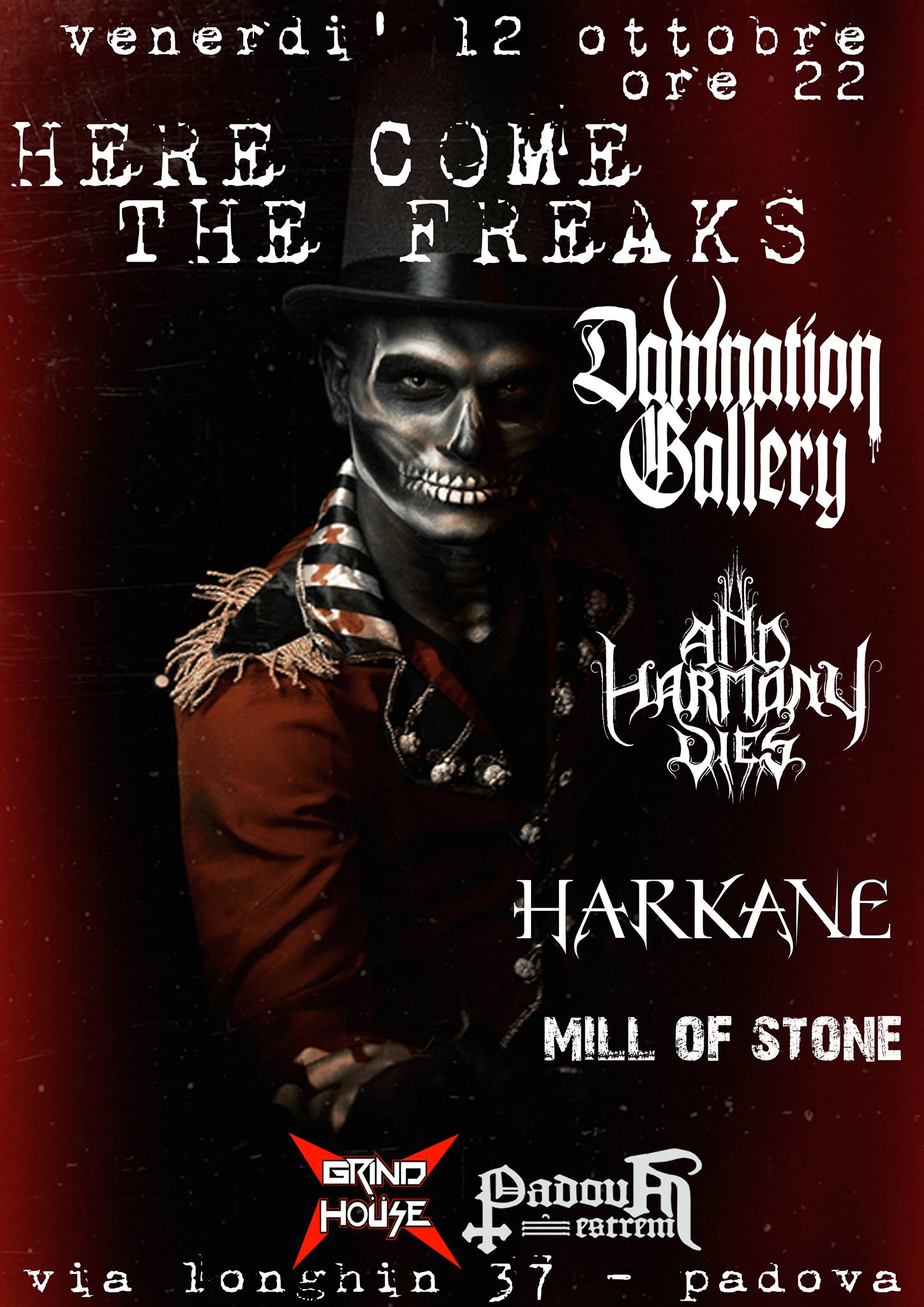 Padova Estrema presenta Here Come The Freaks: And Harmony Dies + Damnation Gallery + Harkane + Mill of Stone – Venerdì 12 Ottobre ore 22
Gli storico blacksters And Harmony Dies assieme ai horror/death metallari Damnation Gallery, introdotti da Mill of Stone e Harkane, thrashers e blacksters. Niente male, eh? L'ideale per prepararsi per il freddo a venire… :). Si ricorda che i concerti inizieranno presto, alle 22!
Sabato invece avremo una data annunciata ed attesa da molto…la perfomer, modella e creativa Shelly d'Inferno porterà la sua vulcanica persona da noi, per un party indimenticabile, riaprendo così alle performer lungo i Das Lust.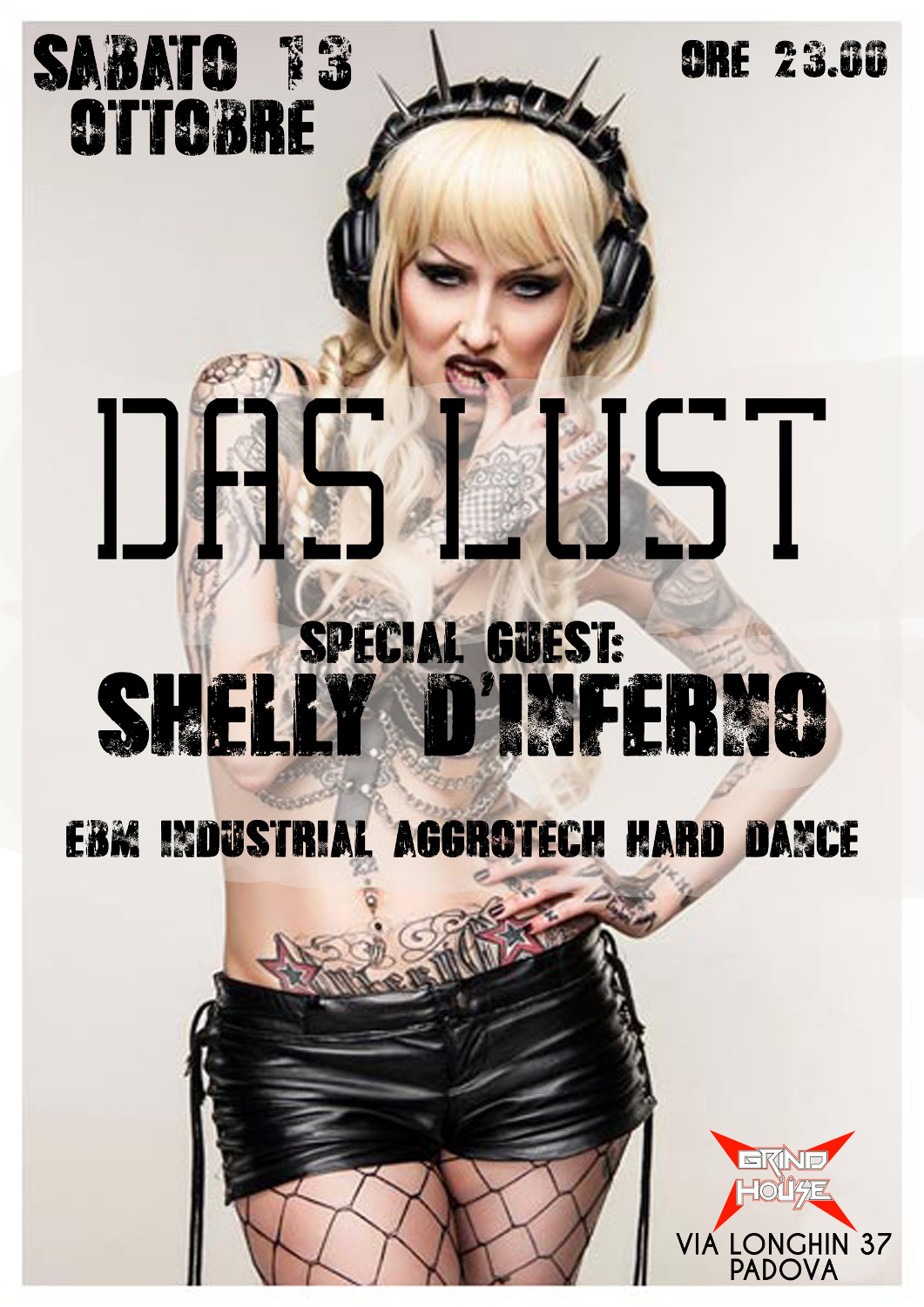 Das Lust: Shelly d'Inferno – Sabato 13 Ottobre
Prossimi appuntamenti:
LEVITICA – VENERDI' 19 OTTOBRE 2018. L'alternative party che non necessita introduzioni
NEW ERA STREET EVENT OPENING PARTY – SABATO 20 OTTOBRE. Il primo evento dedicato ai giovanissimi e tutta la scena street, hip/hop e trap, non quella commerciale ma quella alternativa e selezionata accuratamente.
ROCK N ROLL ALL STARS: THOMAS SILVER – VENERDÌ 26 OTTOBRE. Una leggenda del rock contemporaneo, Thomas Silver, ex chitarrista degli Hardcore Superstar e autore di molti dei loro anthem torna a farci visita, dopo il 2015, per portare il suo imminente disco solista sul nostro palco.
SAINTLESS #1: AFFLUENTE + DIGOS GOAT + DEFINITE + DR. ZAIUS + ZEROMILA – SABATO 27 OTTOBRE. Leggende dell'HC nostrano, gli Affluente tornano a Padova dopo molti anni, accompagnati da gruppi energetici e potenti.
A NEW LOVE IN PADOVA: KNK SPEED DATE – DOMENICA 28 OTTOBRE ORE 19:00. Nuovo appuntamento del Grind dedicato a fare incontrare chi possiede delle sensibilità particolari, senza discriminazioni o pregiudizi.