Buona domenica, amici! Dopo la terremotante venuta italica di Dani Divine, instancabilmente vi aggiorniamo su quanto abbiamo preparato per voi lungo la settimana…
Il primo appuntamento sarà la seconda puntata di Cultural Landscapes, mercoledì 12. Avremo con noi un vero protagonista della filosofia e della psicologia analitica italiana, Romano Madera! In occasione della ristampa del suo primo lavoro, "Sconfitta e utopia. Identità e feticismo attraverso Marx e Nietzsche" discuteremo tanto del senso e contenuto della ricca stagione storica di contestazione e critica serrata a cui Madera ha partecipato da dentro e, in linea generale, di cosa e come sia rimasto valido e cosa meno della critica originaria e come tradurla in vita concreta. Il tutto attraverso Marx, Nietzsche e Jung…ne sentirete delle belle! Sulla pagina dell'evento inoltre troverete dei link a degli articoli ed interviste utili per capire ed entrare nello spirito dell'incontro.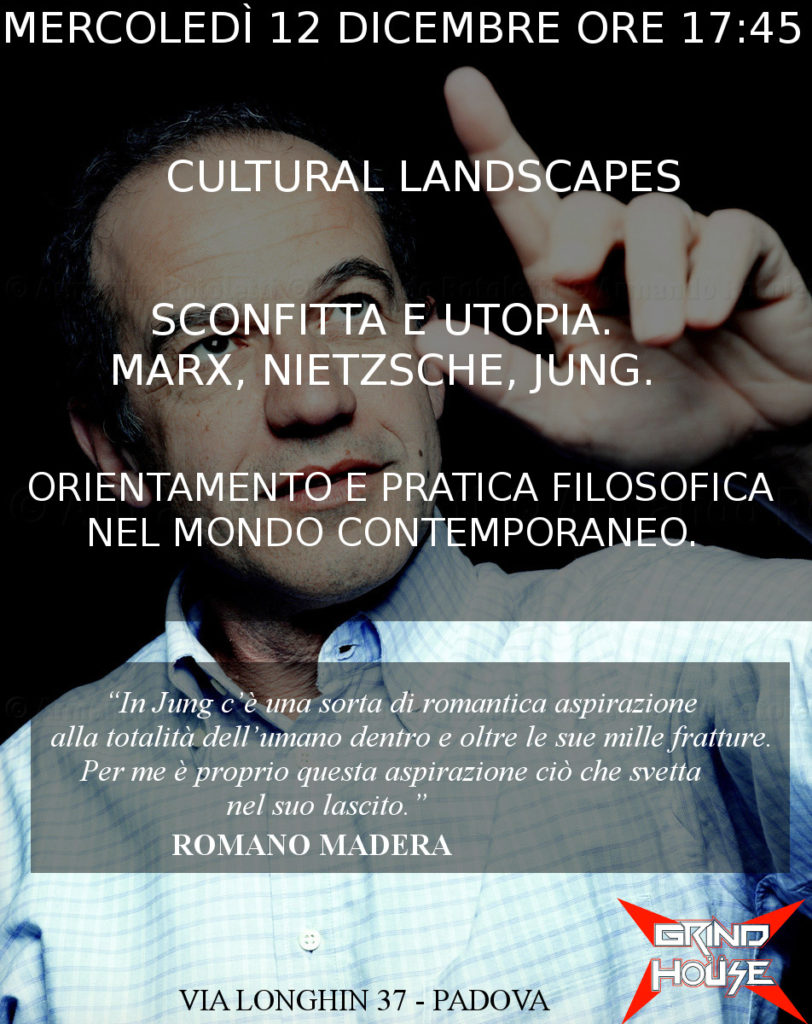 Cultural Landscapes. Romano Madera presenta: Sconfitta e Utopia. Marx, Nietzsche e Jung. Orientamento e pratica filosofica nel mondo contemporaneo – Mercoledì 12 dicembre ore 17:45
Venerdì avremo invece il terzo appuntamento con la Dub, graditissima novità di stagione, con in più, rispetto agli altri appuntamenti, un piccolo live unplugged.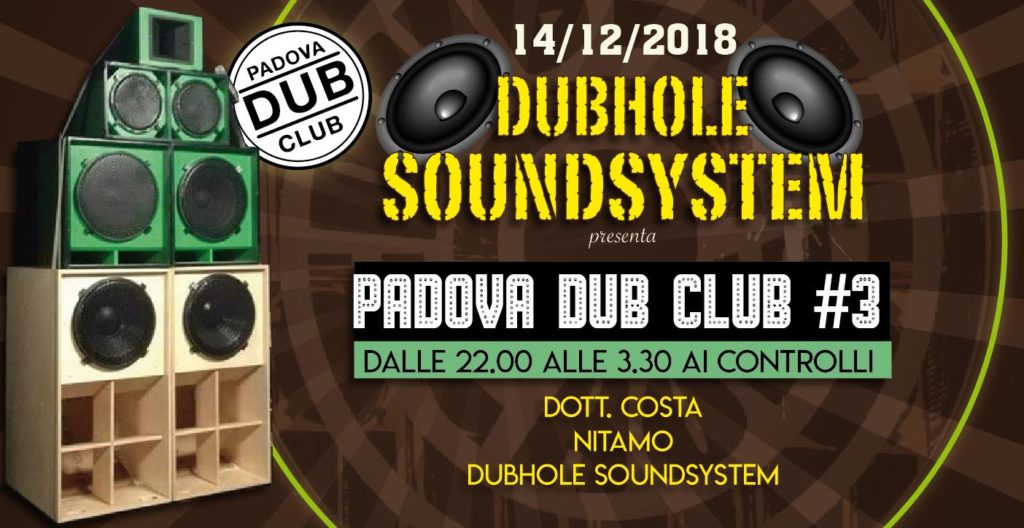 Padova Dub Club #3 – Venerdì 14 dicembre
Sabato infine avremo il secondo appuntamento rock di stagione, con un gruppo molto particolare, i The Last Band, che propongono un innovativo incrocio fra punk, hardcore e rock classico. Ci faranno visita all'interno del loro tour europeo.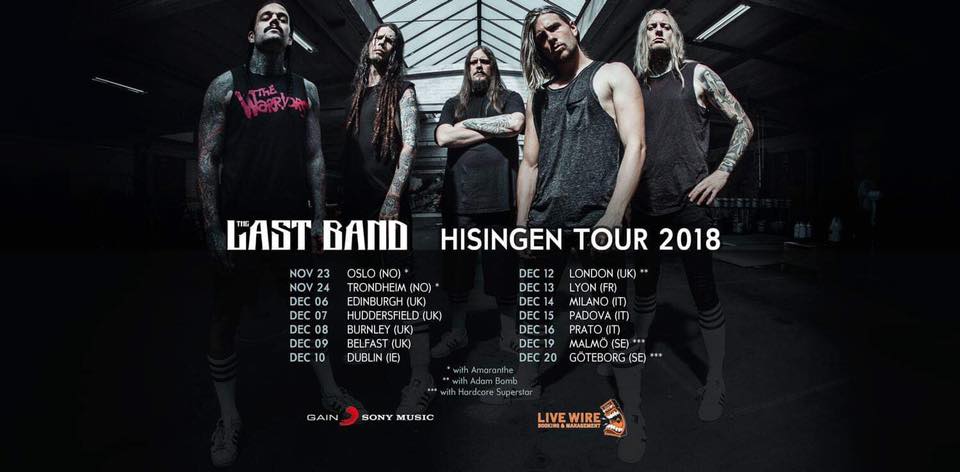 Rock n Roll All Stars: The Last Band – Sabato 15 dicembre
E con questo è tutto per la settimana! Visitate sito e pagine social per aggiornamenti che vi promettiamo costanti 🙂
Prossimi appuntamenti:
MARTEDÌ CINICO #3 CHRISTMAS EDITION: LUIS – MARTEDÌ 18 DICEMBRE. Terzo appuntamento con cinismo, scorrettezza e cabaret all'insegna della completa libertà d'espressione con ospite Luigi Cutuli, ballerino, coreografo e molto altro con una lunga carriera in TV e sui palchi di tutta Italia.
SAINTLESS #2: FIRST BRAWL+MUD+ROUND7+DALTONIC OUT CRY+BRIGHT END – SABATO 22 DICEMBRE. Sei band per una serata a tutto HC pre-natalizia.
DAS LUST: CHRISTMAS TRANSGRESSION – MARTEDI' 25 DICEMBRE. Appuntamento annuale immancabile, il Das Lust natalizio per dare un senso nuovo alla festa.
NEW ERA STREET EVENT #03 – SABATO 29 DICEMBRE. Ultimo appuntamento del 2018 con lo street event padovano per eccellenza, unico nel suo genere, con live, dj set e molto altro.
NEW YEAR'S SHOCK – LUNEDI' 31 DICEMBRE. Un capodanno davvero…alternativo rispetto a ciò che conoscete.