Salve ragazzi! Questo fine settimana come forse già saprete, sarà un po' particolare…lo dedicheremo per intero alle sonorità indie e alternative, sia di Padova che da fuori.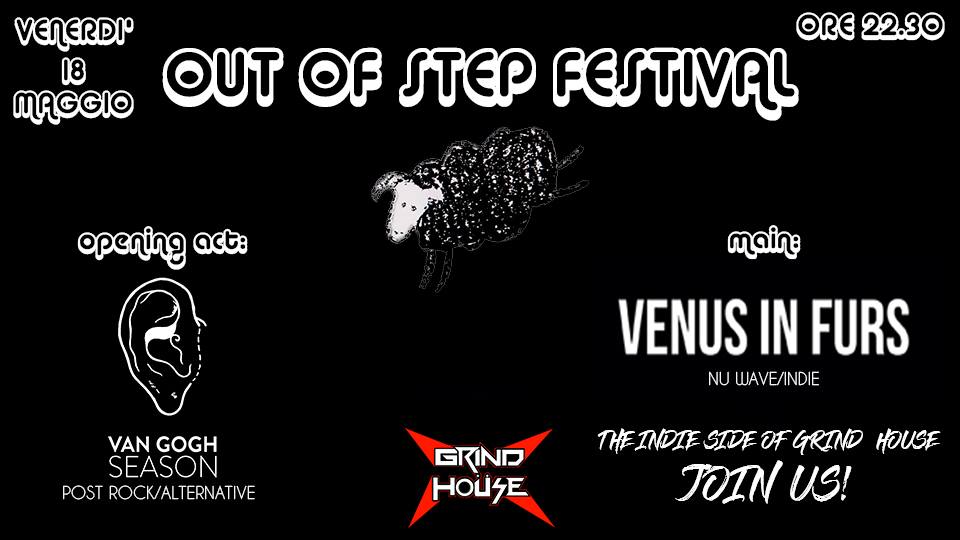 Out of Step Festival: Van Gogh Season + Venus in Furs – Venerdì 18 Maggio
Un gruppo storico del genere, i Venus in Furs, con lunghi anni di concerti e dischi alle spalle, anche con nomi di assoluto spicco come gli Zen Circus o Motta, accompagnati da un gruppo emergente padovano, I Van Gogh Season, fautori di un post rock alla Mogway molto sentito.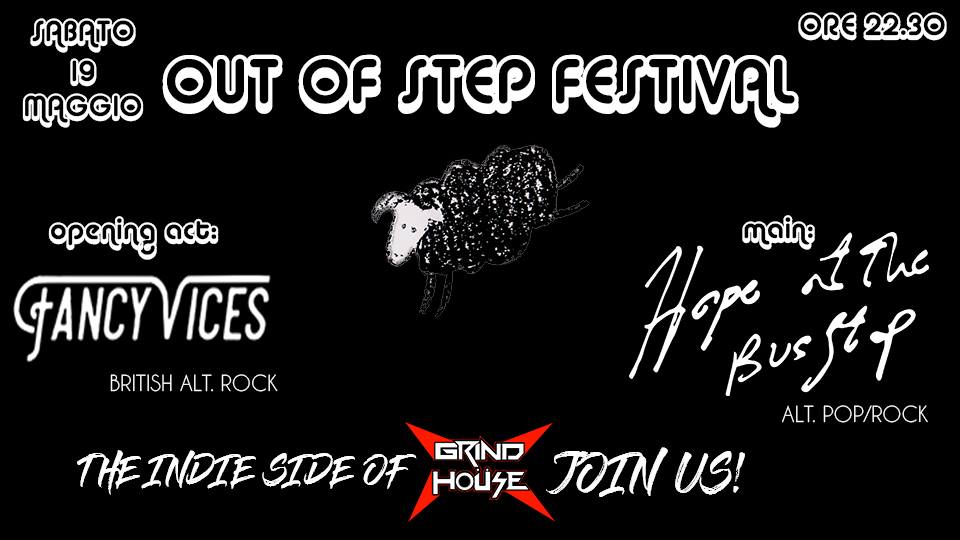 Out of Step Festival: Fancy Vices + Hope at the Bus Stop – Sabato 19 Maggio
Il secondo giorno del festivalino sarà dedicato ai gruppi padovani, virando verso l'alt pop e le sonorità british…avremo così il duo Fancy Vices e gli Hope at the Bus Stop.
Appuntamenti sucessivi:
CULTURAL LANDSCAPES: MARCELLO GHILARDI PRESENTA FORME E SENSO DELL'ESTETICA GIAPPONESE. BI NO NAZO. – GIOVEDI' 24 MAGGIO. Nuovo appuntamento culturale all'interno del quale si parlerà del senso e contenuto dell'estetica giapponese con Marcello Ghilardi, autore e artista lui stesso.
ROCK N ROLL ALL STARS: CRUEL INTENTIONS + SPEED STROKE + LETHAL IDOLS – VENERDI' 25 MAGGIO. I Cruel Intentions, nuovo gruppo del leggendario cantante dei Vains of Jenna, Lizzy DeVine, si esibirà da noi, accompagnato da due band infuocate dal belpaese.
LEVITICA: PADOVA PRIDE K. – #MAIPIÙSENZA – SABATO 26 MAGGIO. In collaborazione con il Padova Pride, il Levitica di maggio sarà declinato sotto il segno dell'incontro e della celebrazione della diversità.