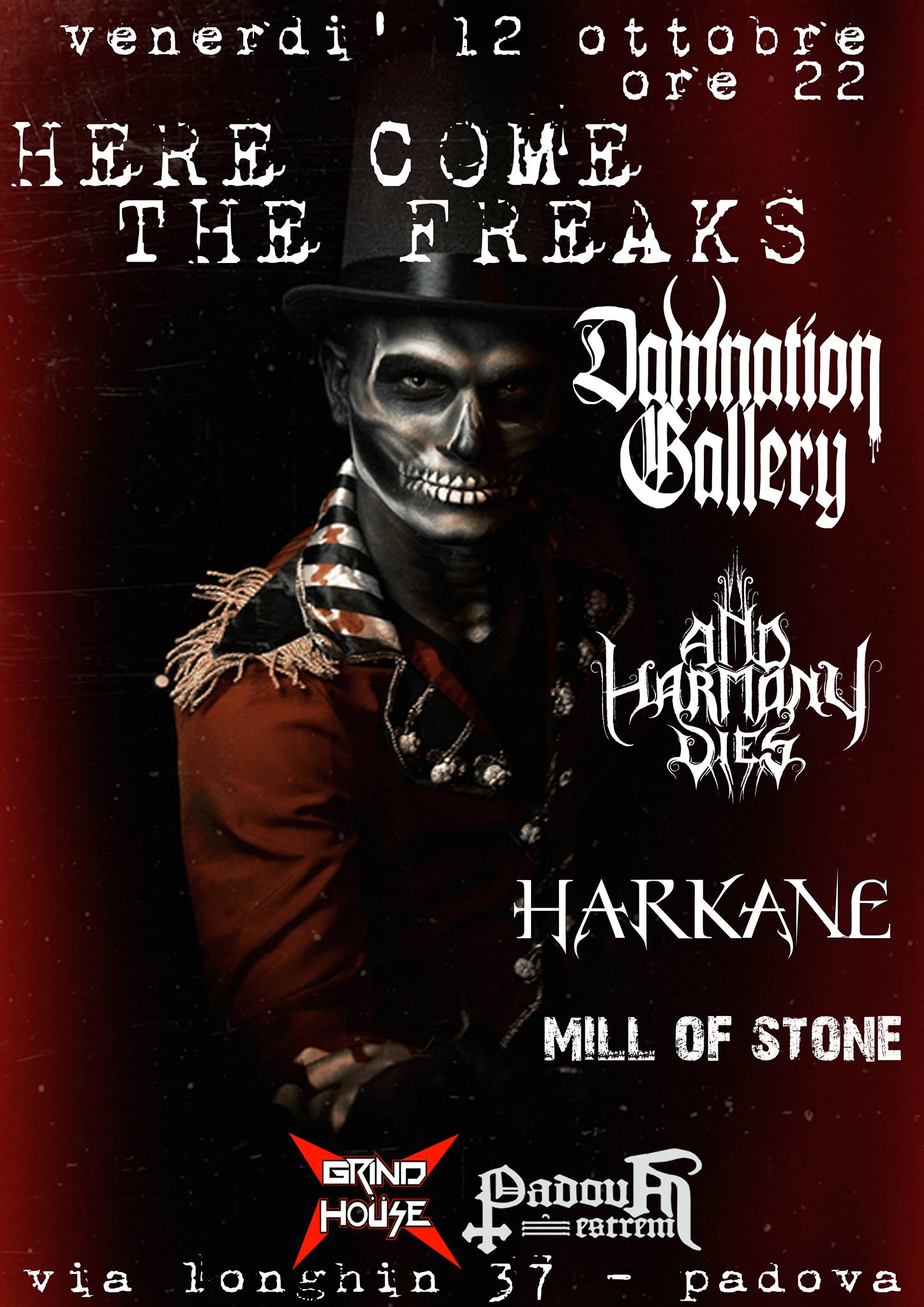 Assieme agli amici di Padova Estrema abbiamo organizzato una nuova serata a base di metal estremo.
In particolare, per quest'evento daremo spazio a una forma espressiva che travalichi il semplice concerto, ogni gruppo avrà un suo show personale che non sarà semplicemente suonare dei pezzi dal vivo, unendo forza espressiva ed originalità.
Headliner saranno gli And Harmony Dies storica band veneta di Avantgarde Black Metal, attiva dal 1995, accompagnati da i genovesi Damnation Gallery  che propongono un interessante connubio di horror/black e death metal.
In apertura due gruppi locali, i blacksters padovani Harkane e i thrashers Mill of Stone.