Buona domenica amici, come già comunicato in precedenza, la settimana dell'8-14 luglio saremo chiusi. Ci rivediamo la settimana seguente con il festival Padova DIY di venerdì 19 con Amalia Bloom, One Hour Left e Perpetual Fate Purtroppo i One Hour Left non potranno essere presenti, al loro posto i vicentini Born With a Basic Goodness assieme a Amalia Bloom e Perpetual Fate!
Poi la mitica E-State-Trash con le Menage a Trash sabato 20: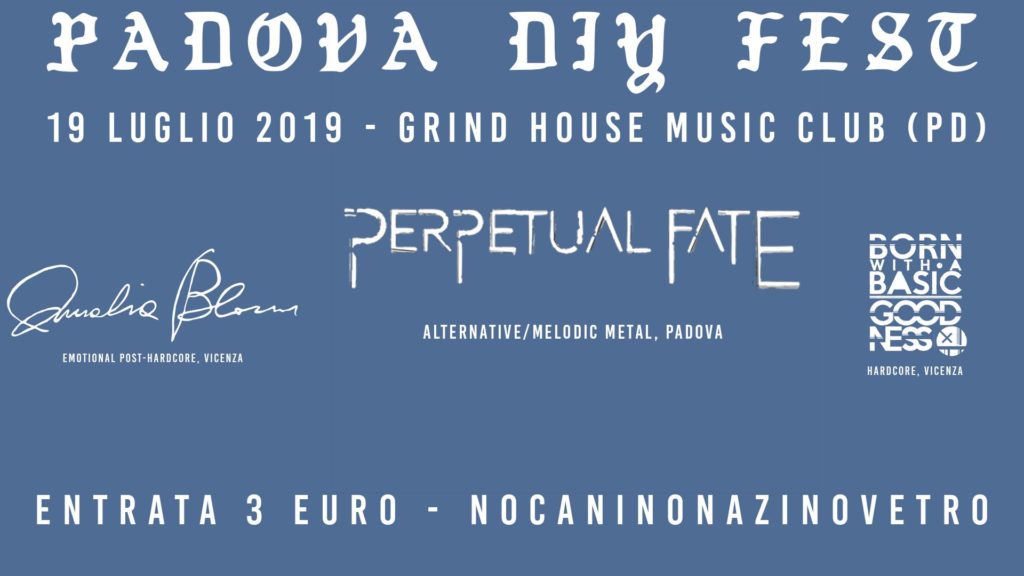 Padova DIY Fest: Born With A Basic Goodness+Amalia Bloom+Perpetual Fate – Venerdì 19 Luglio
E poi…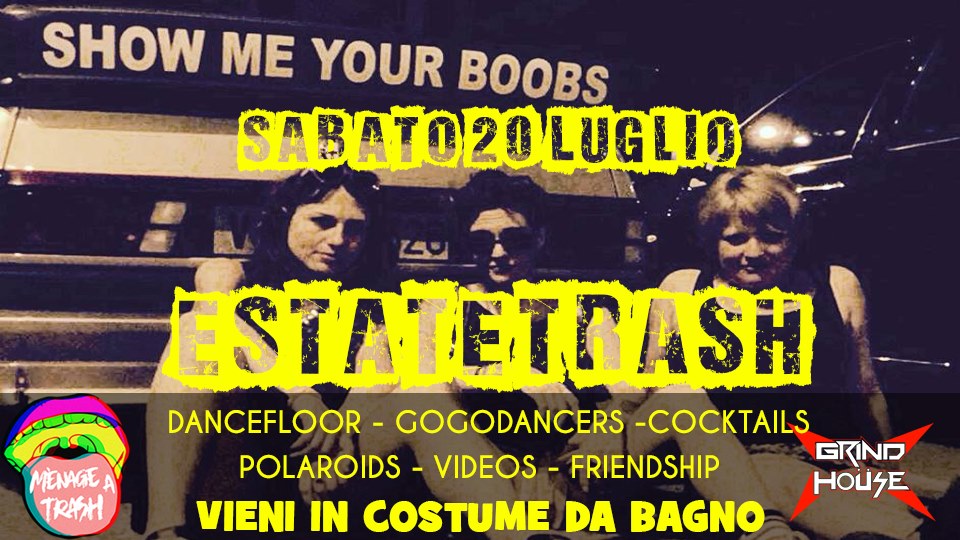 E-State-Trash – Sabato 20 Luglio
Per poi giungere a…
Prossimi Appuntamenti:
LEVITICA: SEASON CLOSING KNK PARTY – SABATO 27 LUGLIO. Chiusura di stagione in gran spolvero con Levitica!