Buona domenica amici…dopo la sbornia di vaporwave e metal, sopravissuti al cambio d'ora, siamo lieti di annunciare gli eventi della prossima settimana. 🙂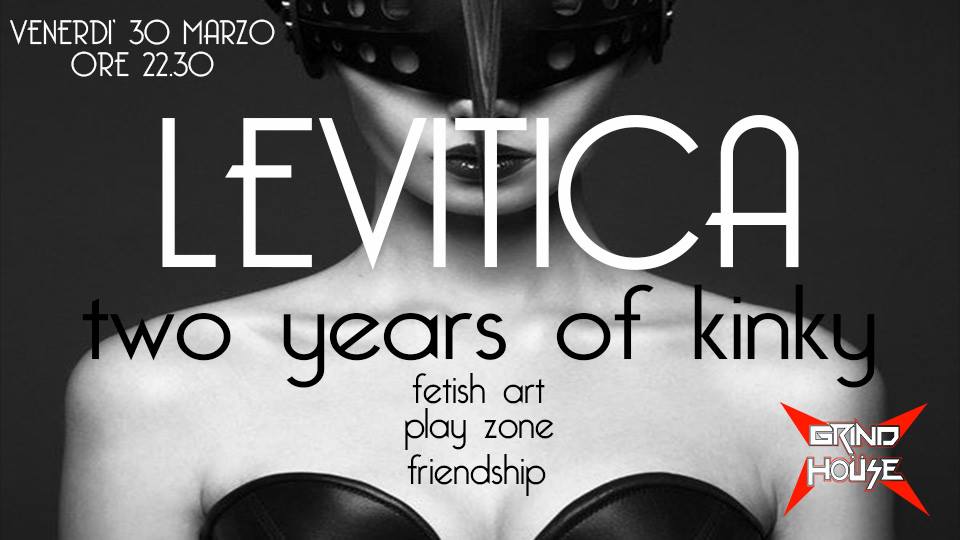 Secondo compleanno per il kinky party di Padova per eccellenza, e non serve dire altro. 🙂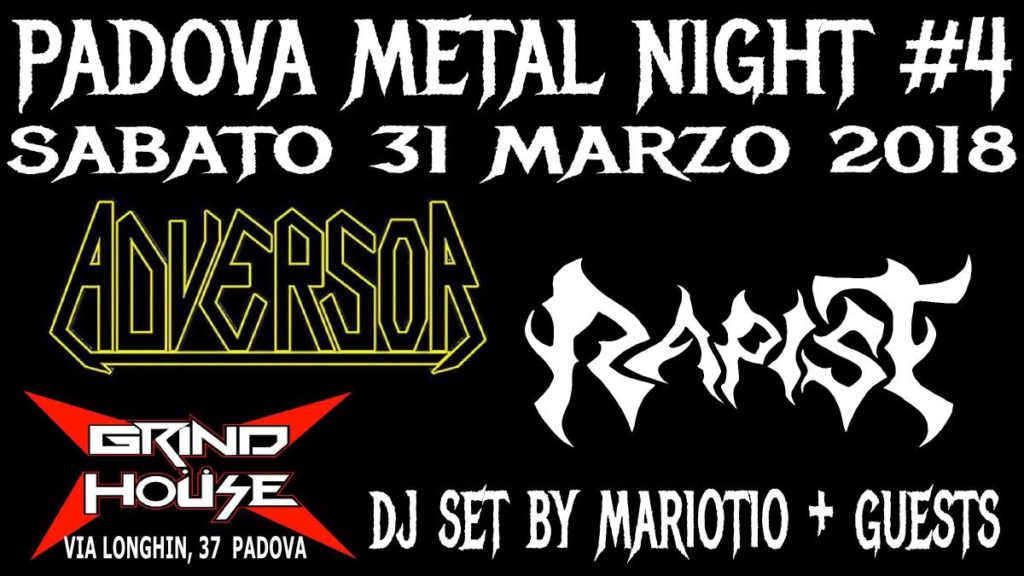 Padova Metal Night #4: Adversor vs Rapist – Sabato 31 marzo
Serata metal a tutto thrash, con musicisti veterani e un sacco di cattiveria.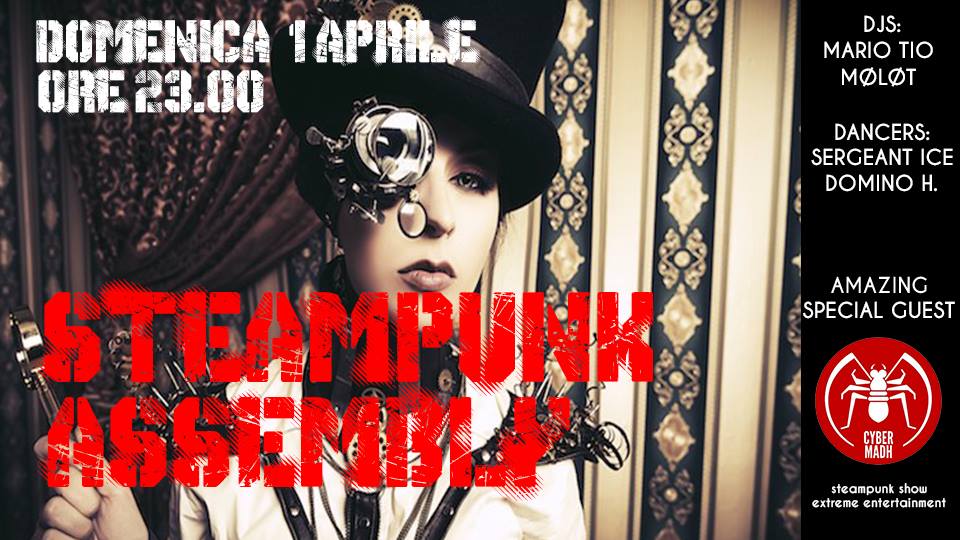 Steampunk Assembly – Domenica 1 Aprile
Pasqua a tema steampunk con il collettivo Cyber Madh, che offriranno il loro unico show da noi! Imperdibile per tutti gli amanti delle atmosfere steampunk e cyberpunk.
Appuntamenti sucessivi:
CULTURAL LANDSCAPES: MASSIMO CACCIARI PRESENTA IL '68 OLTRE L'AMARCORD – MERCOLEDI' 4 APRILE ORE 18:00. Un incontro con un ospite d'eccezione, Massimo Cacciari, per discutere e approfondire l'eredità del '68 nella storia d'Italia e dell'Occidente attraverso il filo del "pensiero negativo", la filosofia della crisi di cui Cacciari è stato esponente e precursore.
UNDERGROUND UNDERSTARS YOUTH LEAGUE WARM UP: ISCHEMIA+GRAMIGNA+TUTTO BRUCIA LIVE – VENERDI' 6 APRILE. Warm Up del nostro festival con tre band locali emergenti!
DARK OVERGROUND – SABATO 7 APRILE. Appuntamento mensile Traditional Goth a base di New Wave, New Romantic & co, con ospite il DJ Moreno 101, storico DJ dello Shelter di Milano.
OUT OF STEP: THE AMNIOS – VENERDI' 13 APRILE. Secondo appuntamento con il nuovo format dedicato alle sonorità indie più innovative, sperimentali e pregnanti con gli Amnios, gruppo che miscela l'eredità del grunge con sonorità contemporanee.
DAS LUST: TYING TIFFANY – SABATO 14 APRILE. Una delle prime Suicide Girls italiane, musicista e modella che ha lavorato con Lynch e ha piazzato vari suoi pezzi in colonne sonore di Hollywood (come Hunger Games), sarà la nostra Guest DJ!