Settimana intensa, qui al Grind House…dopo il bellissimo incontro con Cacciari, una piccola anticipazione del festival prossimo venturo e le note dei synth possiamo dirci soddisfatti. E proprio per questo, non molliamo. 🙂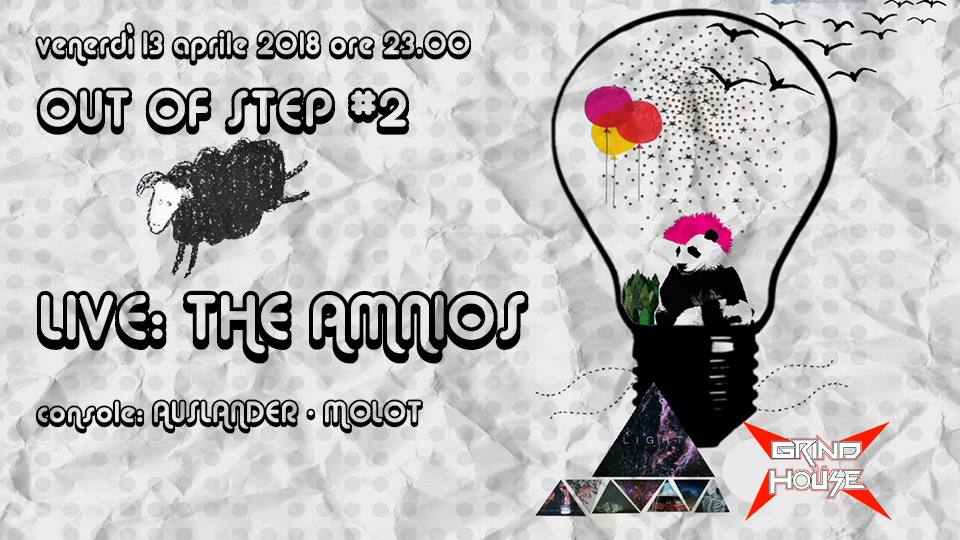 Out of Step: The Amnios – Venerdì 13 aprile
Secondo appuntamento con l'indie e le sonorità sperimentali con gli interessanti the Amnios, che propongono un interessante incontro fra grunge, psichedelia e sonorità elettroniche. Il loro disco di debutto è in arrivo, ma intanto calcheranno il nostro palco.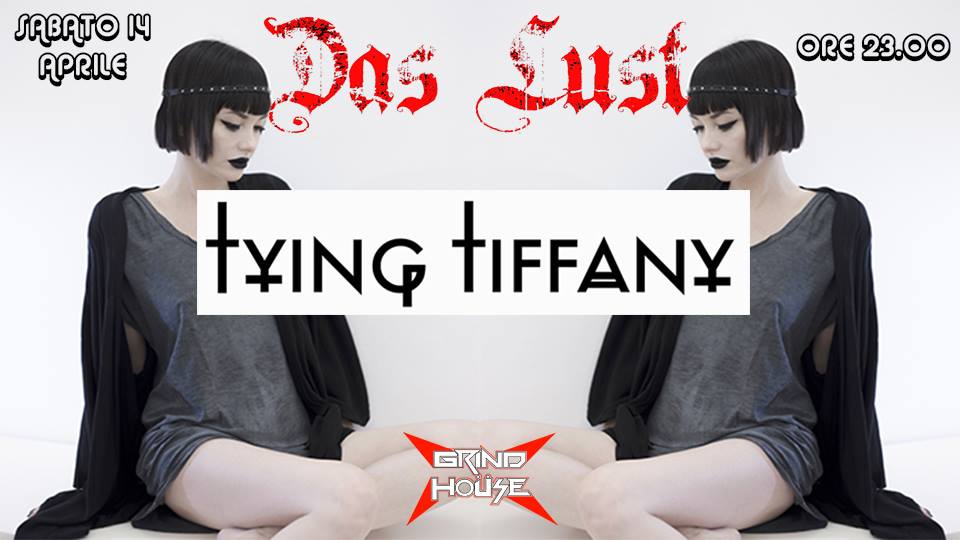 Das Lust: Tying Tiffany – Sabato 14 aprile
Das Lust vedrà un ospite di eccezione in console sabato con Tying Tiffany, artista d'avanguardia sia nell'underground che meno…infatti anche se non la conoscete probabilmente avrete sentito qualche suo pezzo su film come Hunger Games o serie tv come CSI. Una delle prime Suicide Girl italiane, la nostra non ha mai dimenticato le sue radici underground. Ed infatti sarà da noi sabato. 🙂
Appuntamenti sucessivi:
UNDERGROUNDS UNDERSTARS – TREVOR AND THE WOLVES+0KILL'S+HELL N THEN LIVE – VENERDI' 20 APRILE.Il nostro festival si avvicina! In questa prima data dedicata al Rock n Roll Pride ospiteremo il release party del debutto degli 0kills, composto da ex Death SS e Scarlet and the Spooky Spiders, la nuova band di Trevor dei Sadist e gli Hell n Then.
UNDERGROUNDS UNDERSTARS – NERORGASMO LIVE – SABATO 21 APRILE. C'è bisogno di presentazioni? Finalmente saliranno sul nostro palco i Nerorgasmo, leggende del punk HC italiano, accompagnati da tre band di supporto eccezionali: i Reset Clan, Gli Ural e The Nutries.
HARDCORE NIGHT – VENERDI' 27 APRILE. Non paghi, ospiteremo una nuova serata HC il venerdì sucessivo ai Nerorgasmo! Quattro band assetate di sangue di cui due dall'Ungheria.
LEVITICA & PDSM: PADOVA PRIDE K – SABATO 28 APRILE. Il kinky party per eccellenza si espande.