Ben trovati amici! 🙂 Vediamo che ci riserverà questa settimana, dopo la nostra extra date con i Carry The Weight ed il loro HC melodico…
Si parte con un bel po' di metallo e la serata tutta DIY di Padova Estrema di venerdì…thrashing death to the core!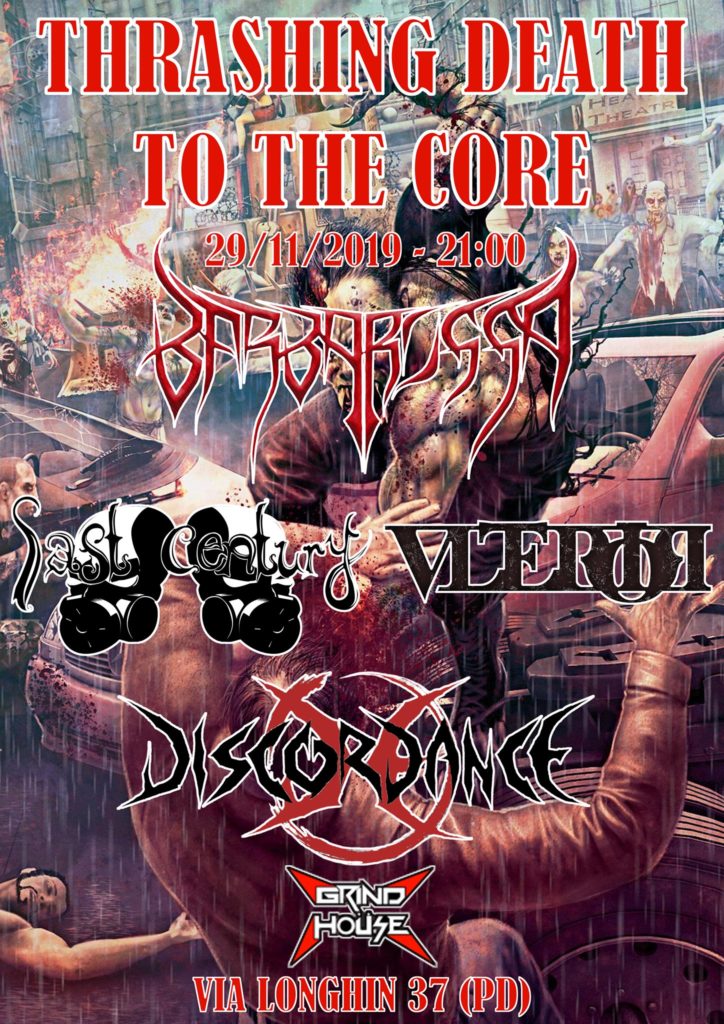 Padova Estrema presenta: Thrashing Death to the Core – Venerdì 29 Novembre
Il giorno dopo, invece, avremo il benefit per il Rojava tutto HC! Dieci band, non una di meno!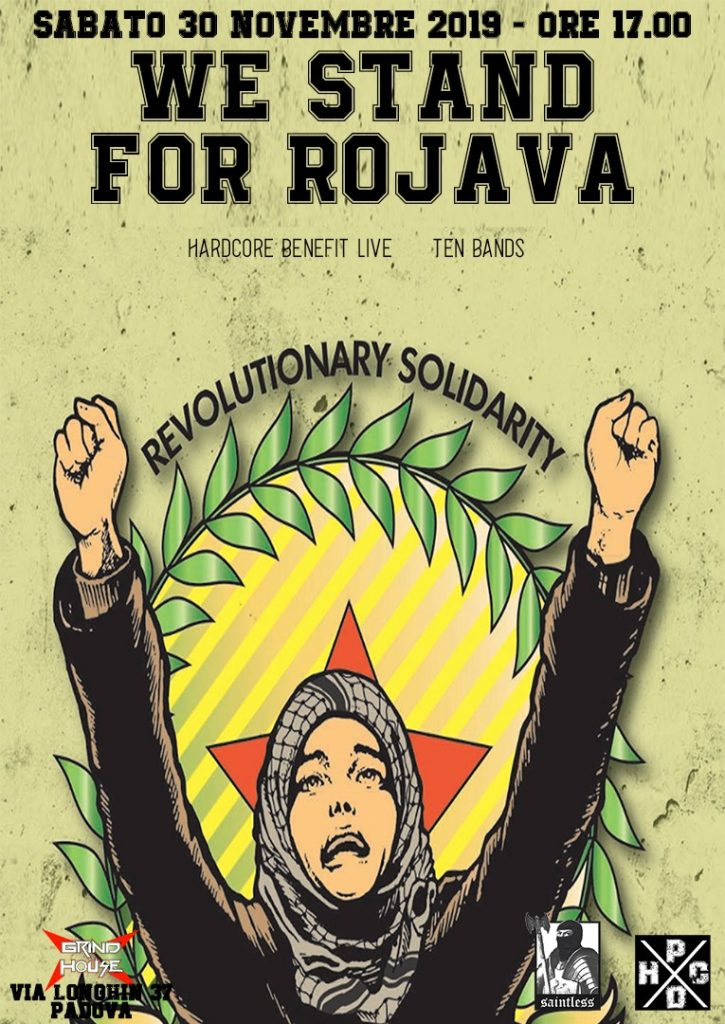 We Stand for Rojava – Hardcore Benefit – Sabato 30 Novembre
Chiudiamo in bellezza la domenica con il secondo appuntamento di Cultural Landscapes…un incontro con Wolf Bukowski per esplorare la società contemporanea nel suo ultimo lavoro, la buona educazione degli oppressi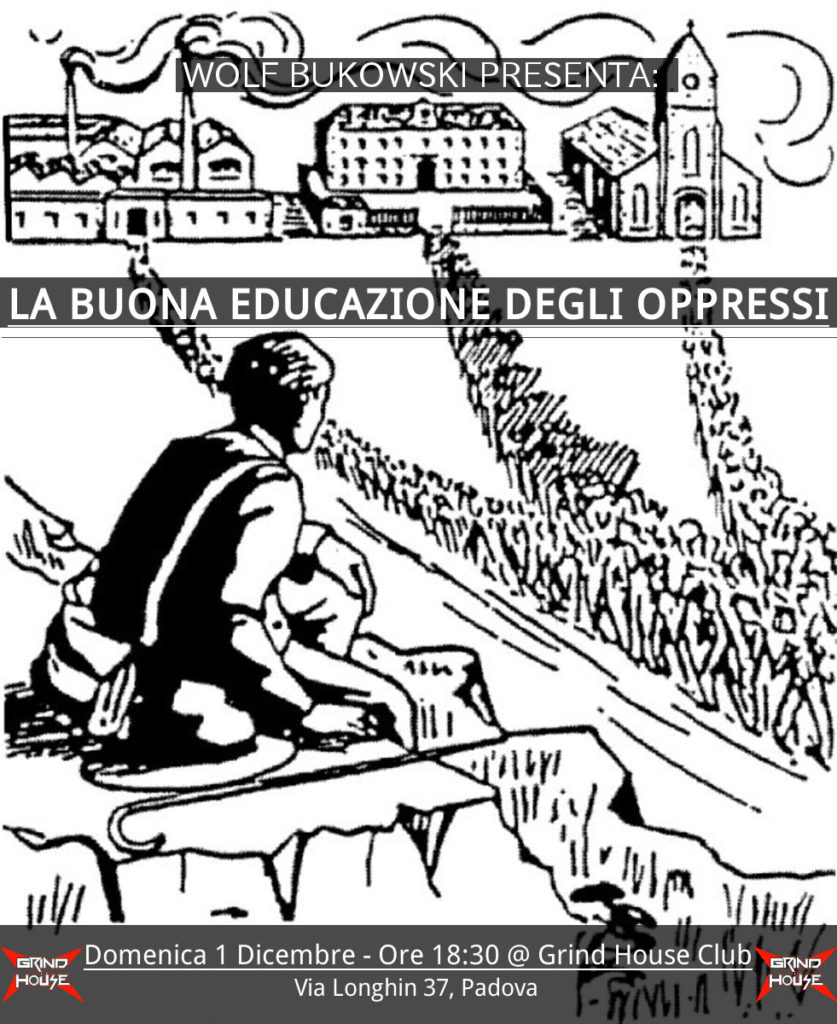 Cultural Landscapes. Wolf Bukowski presenta: La Buona Educazione Degli Oppressi – Domenica 1 DIcembre Ore 18:30
Evento spostato a domenica 2 febbraio per cause di forza maggiore:
Cultural Landscapes. Wolf Bukowski presenta: La Buona Educazione Degli Oppressi – Domenica 2 Febbraio Ore 18:30
È tutto! 🙂
Prossimi appuntamenti: