Buona Pasqua amici grinders! Spero ve la stiate passando bene…stasera come sapete già, c'è la nostra Pasqua Steampunk! Vediamo le novità che seguiranno lungo la settimana.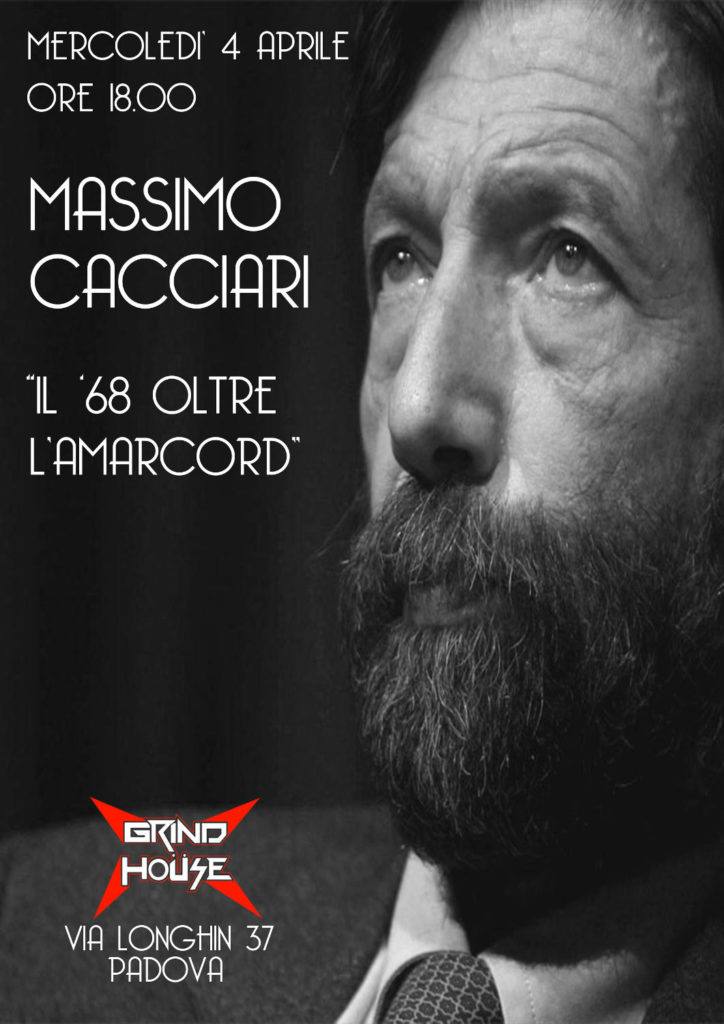 Cultural Landscapes: Massimo Cacciari presenta il '68 oltre l'amarcord. Ore 18:00 – Mercoledì 4 aprile
Un ospite d'eccezione per gli eventi culturali del Grind House! Un'occasione per discutere con una delle menti più autorevoli e brillanti di un periodo storico unico e complesso, i cui effetti, evidenti e non, risuonano ancora nel nostro presente…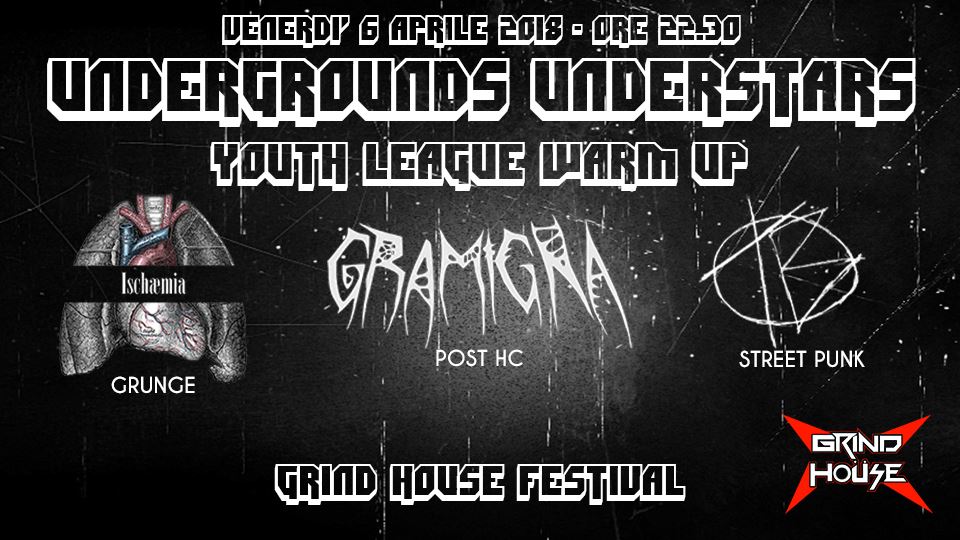 Undergrounds Understars – Youth League Warm Up: Ischemia + Gramigna + Tutto Brucia – Venerdì 6 aprile
Il nostro festival si avvicina e per celebrarlo abbiamo invitato a suonare tre band di giovanissimi padovani. Non mancate!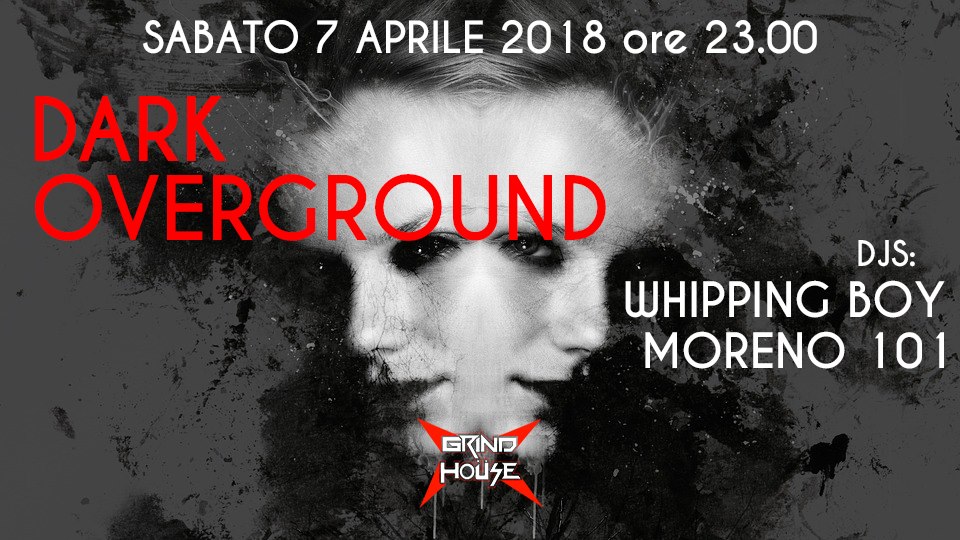 Dark Overground – Sabato 7 aprile
Il consueto appuntamento con il goth, new romantic e traditional goth di ogni primo sabato del mese. DJ Ospite: Moreno 101, storico nome dello Shelter di Milano.
Appuntamenti sucessivi:
OUT OF STEP: THE AMNIOS – VENERDI' 13 APRILE. Secondo appuntamento con il nuovo format dedicato alle sonorità indie più innovative, sperimentali e interessanti con gli Amnios, gruppo che unisce l'eredità del grunge con sonorità contemporanee e psichedeliche.
DAS LUST: TYING TIFFANY – SABATO 14 APRILE. Una delle prime Suicide Girls italiane, musicista e modella che ha lavorato con molti nomi grossi come Lynch e che ha partecipato a colonne sonore di Hollywood (come Hunger Games), sarà la nostra Guest DJ!
UNDERGROUNDS UNDERSTARS – TREVOR AND THE WOLVES+0KILL'S+HELL N THEN LIVE – VENERDI' 20 APRILE. Prima data del nostro festival dopo il warm up, dedicata al Rock n Roll Pride! Ospiteremo il release party del debutto degli 0kills, composto da ex Death SS e Scarlet and the Spooky Spiders, la nuova band di Trevor dei Sadist e gli Hell n Then. Imperdibile!
UNDERGROUNDS UNDERSTARS – NERORGASMO LIVE – SABATO 21 APRILE. C'è bisogno di presentazioni? Finalmente saliranno sul nostro palco i Nerorgasmo, leggende del punk HC nostrano, accompagnati da tre band di supporto eccezionali: i Reset Clan, Gli Ural e The Nutries.