Arriva il gelo siberiano dal forte vento, ma noi resistiamo! Come sempre, a offrire l'unico locale davvero dedito all'underground nel padovano. 🙂
Per questa settimana, abbiamo: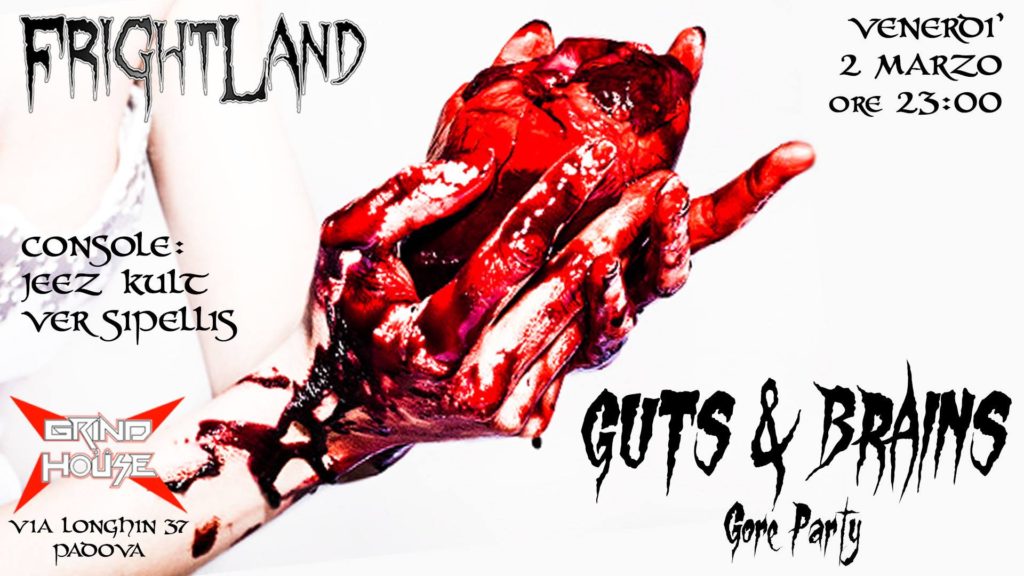 Frightland: Guts & Brains – Venerdì 2 Marzo
Terzo appuntamento con il format nato quest'anno a tema horror. A questo giro, il tema sarà lo splatter in tutte le sue declinazioni…come per le Frightland precedenti, avremo bellissime danzatrici (la nuova arrivata Hecate e Shelly Webster), drink a tema e una selezione musicale spaccaossa fra metal core, elettronica ed EBM!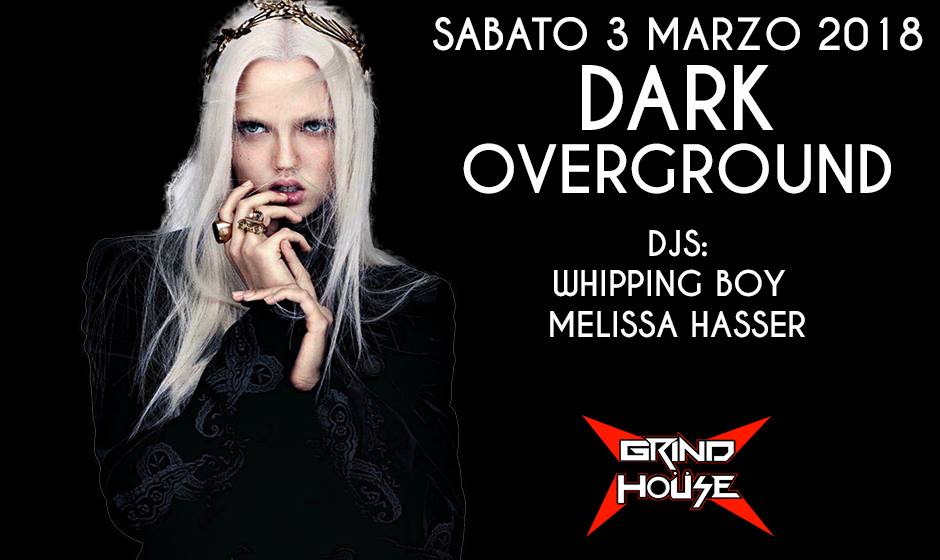 Dark Overground – Sabato 3 Marzo
Il consueto appuntamento mensile con il dark, con ospite speciale la DJ Mellisa Hasser, ben nota nei club emiliani!
Appuntamenti sucessivi:
DAS LUST: GRAUSAME TOCHTER – SABATO 10 MARZO. Uno degli appuntamenti più caldi della stagione, l'unica data italiana per le Grausame Tochter! Se le conoscete, sapete che aspettarvi…se non le conoscete, beh, sarebbe un'ottima idea farlo! Non ve ne pentirete 🙂
OUT OF STEP: KILL YOUR BOYFRIEND – VENERDI' 16 MARZO. Parte con marzo il nuovo format del Grind Out of Step, dedicato alle sonorità più interessanti del mondo del cosidetto "indie". Oggi il termine ha la connotazione di un calderone indistinto, ma noi nel nostro stile rigoroso e da amanti dell'underground, ci occupiamo di proporvi solo ciò che riteniamo il meglio e più interessante! Il tutto in linea con la nostra filosofia. Per il primo appuntamento, avremmo i Kill Your Boyfriend.
SUNDAY HARDCORE CONVENTION: GREAT DIVIDE + CHARITY + BRIGHT END – DOMENICA 18 MARZO. Nuovo appuntamento con l'Hardcore, di domenica. Tre band spaccaossa, per una grande serata!