Dopo il terremotante live delle Grausame Tochter eccoci di nuovo qui, pronti a offrirvi nuovi eventi underground di prima scelta…vediamo un po' cosa ci sarà questa settimana.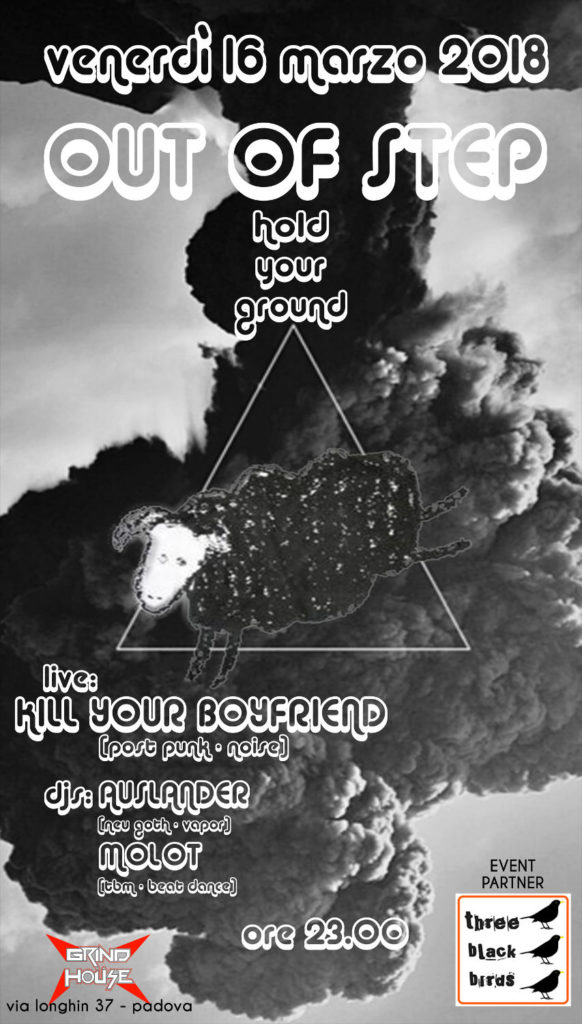 Out of Step: Kill Your Boyfriend – Venerdì 16 Marzo
Debutta il nuovo format del Grind dedicato a sonorità indie e sperimentali, con sul palco i Kill Your Boyfriend, formazione di sicuro interesse, col loro mix di wave, psichedelia e avanguardie…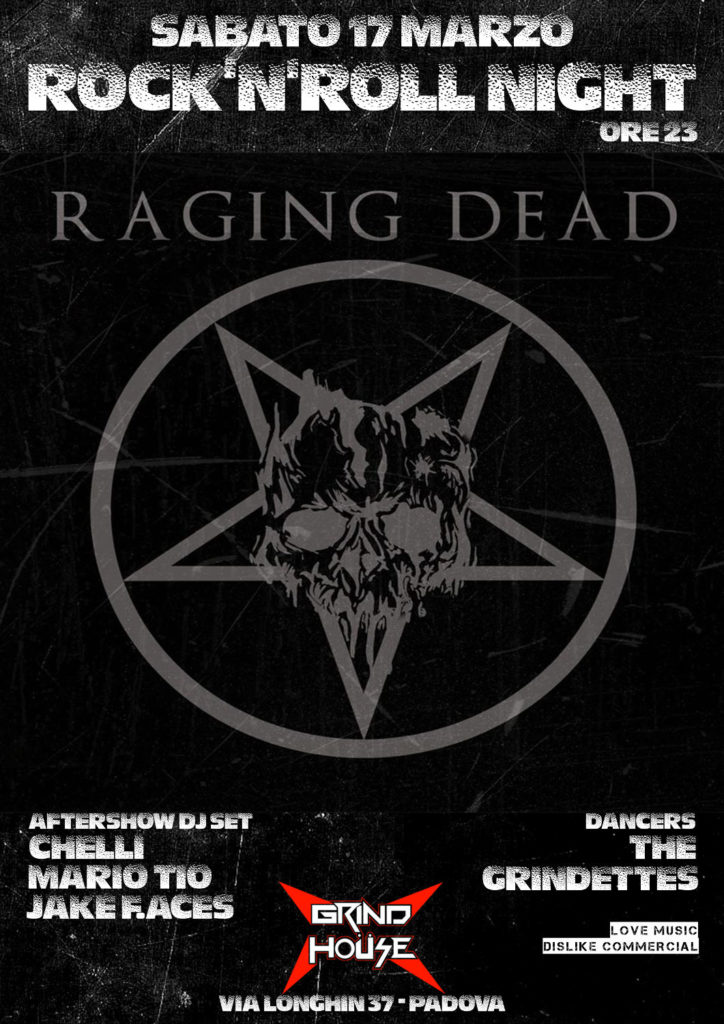 Rock n Roll Night: Raging Dead – Sabato 17 Marzo
Forti del loro disco di debutto e di molti concerti live, tornano da noi i Raging Dead, formazione horror punk con venature hard e sleaze energici e macabri.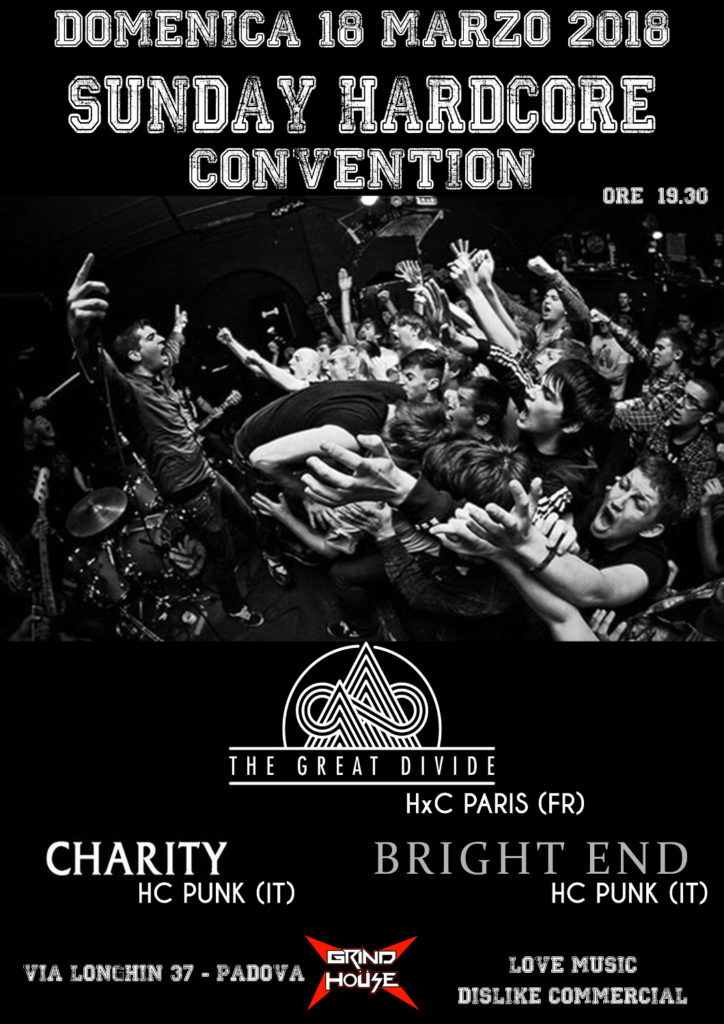 Sunday Hardcore Convention – The Great Divide + Charity + Bright End – Domenica 18 Marzo
E per chiudere la settimana in bellezza, una domenica HC, guidata dai francesi The Great Divide, con in uscita il loro disco nuovo, supportati da due band della scena italia, Charity e Bright End.
Niente male eh? 🙂
Appuntamenti sucessivi:
PADOVA VAPORWAVE NIGHT – VENERDI' 23 MARZO. Il primo evento vaporwave di tutto il Veneto!
SIRENS METAL NIGHT: FALLCIE + MODERN AGE STORYTELLERS – SABATO 24 MARZO. Dalla Russia con furore, metal female fronted di grande impatto.
LEVITICA – VENERDI' 30 MARZO. Non servono presentazioni, party kinky pre-pasquale.
PADOVA METAL NIGHT #4: ADVERSOR VS RAPIST – SABATO 31 MARZO. Padova Metal Night in salsa thrash metal per tutti gli amanti del genere.
STEAMPUNK ASSEMBLY – DOMENICA 1 APRILE. Domenica steampunk con spettacolo dal vivo a tema.